Your experience at Church is about to get so much better…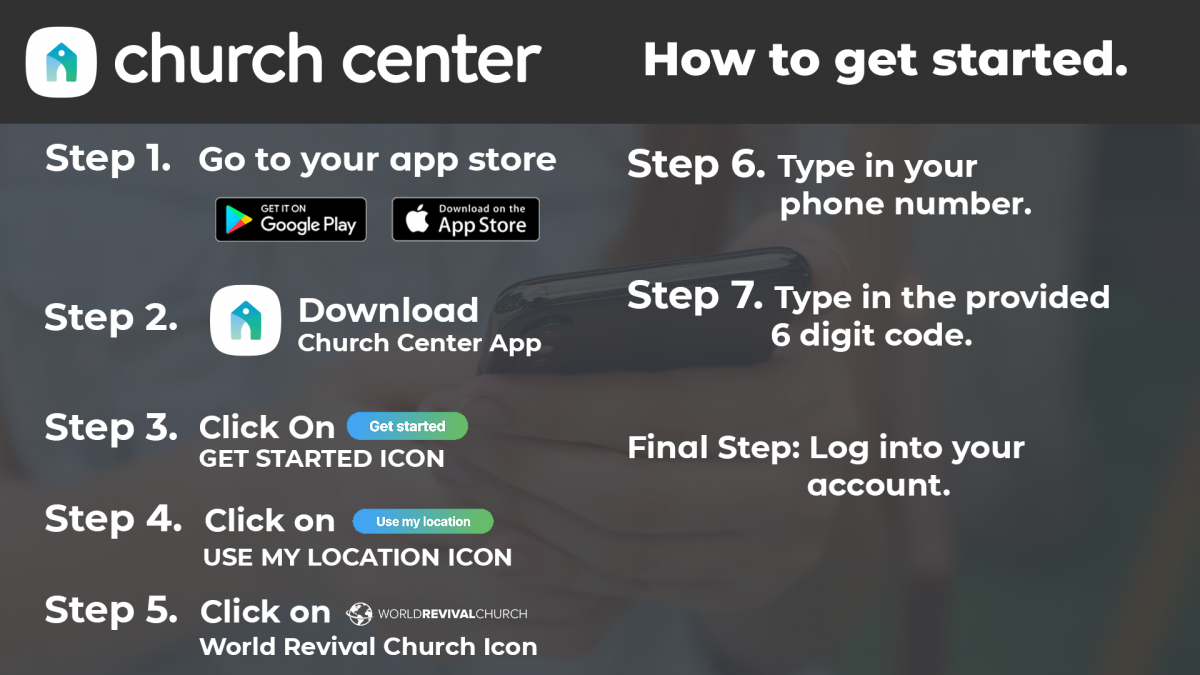 Download the Planning Center App!
We know people work better when people work together. So, we're equipping all our ministries at Revive Church with an online system called Planning Center.
Along with Planning Center we are excited to introduce our congregation to a new app called Church Center. This app will let you do so many things to stay connected with the church, all with the touch of a button.
Download the app from the App Store or from Google Play, allow the app to use your location and select ReviveKC.
After that, just follow the instructions above to create your profile. Note: your profile may already have some of your information if you have been plugged into Planning Center in the past for kids check-ins, or serving.